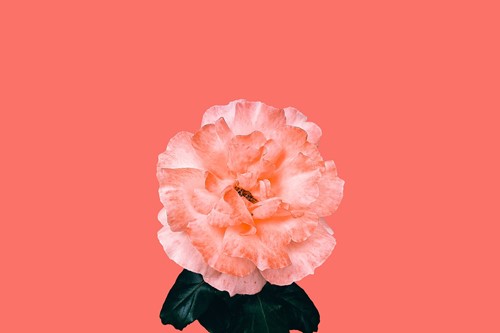 Photo by Fauzan My via Pixabay
Each year, color experts at Pantone select a single shade to become its color of the year. This color impacts everything from fashion design to home interiors and consumer goods; chances are many of the products you'll see on store shelves will be influenced by this color. For 2019, Pantone chose Living Coral, a vibrant blend of pink and orange, for its annual color of the year. This lively shade is a step away from tangerine and coral and verges into an almost salmon shade of pink. This is a bright, clean shade that can draw attention and can be used to add a pop of color or accent to any room in your home. Here are three of our favorite ways to use Living Coral at home:
1. Freshen up accents: Throw pillows, accessories and wall decor are easy to find in this appealing, cheerful shade. Replace your current pillows, throws and other items with pieces that feature Living Coral for an up-to-the-minute pop of color that will brighten up any space. One of the nicest things about decorating with changeable accessories is that you can make changes without a large commitment; no paint or tools required.
2. Create an accent wall: Whether you paint an entire wall with Living Coral or just use plates, art and other pieces to incorporate the color, you can use it to make a stunning focal point in any room. An entire large room done in this bright and energizing shade might be too much, but a single wall will attract attention without overwhelming your space.
3. Use nature: Living coral goes particularly well with shades of green, and natural flowers and plants offer a delicate, live addition to any room. Seashells, coral and crystals or gemstones in the shade can be used to accent plants or fill bowls, while plants like tulips, dahlias and hibiscus add both color and scent.
From choosing simple accessory changes to incorporating the striking texture and color of living plants, it is easy to update your space with the natural beauty of Living Coral. You'll love the fresh, energizing appeal of this striking shade, and your home will look current and up to date with the latest trends, almost effortlessly.