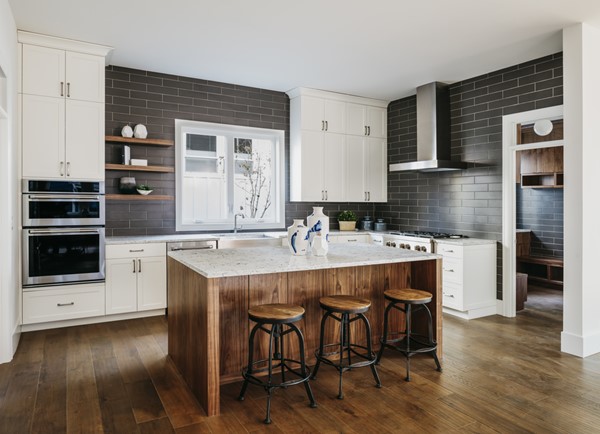 If you want to add create functionality in your kitchen, a kitchen island is a great way to go. Kitchen Islands have many benefits that make your kitchen easier to cook in and to entertain. No matter the type of kitchen island that you decide to have, you will see a new lease on life when it is up. If you are still considering whether to get a kitchen island or not, here are some of the advantages
Extra space for amenities
An island is a great place to put more kitchen amenities like a wine unit, drawers, and organizers. Islands also come with electrical outlets that will help you use small appliances better away from your main kitchen area.
Extra storage
You can have extra cabinets and drawers in the island to keep small appliances and kitchen utensils. Plates, blenders, and even wine bottles can find a storage space in a kitchen island. You can also store things under a kitchen island and keep them from interfering with the main kitchen area.
Family entertainment area
Hanging out in the kitchen to cook, entertain or merely do homework is fun around a kitchen island. It provides extra space for the family to have a great time. If you are also entertaining guests, it is a nice place to have a conversation and a nice bottle of wine with friends.
Increased seating
Get more people involved in the kitchen activities by including a kitchen island to your home. Whether they are grabbing a bite, watching someone cook or helping out, kitchen islands make the kitchen more social and accommodating. It is especially great for kids to do their homework or have their meals away from the main living area and close enough for their parents to keep an eye on them.
Higher home value
A kitchen island, especially with a marble or granite countertop, is a nice feature to highlight in a home listing. A lot of people see that and are happy not to have to do that again. It is a great feature that can make your home more valuable whenever you want to sell it. Islands are one of the most requested home improvement features for kitchens today.
Speak to a home improvement contractor today to know what kitchen island options are possible for your home.