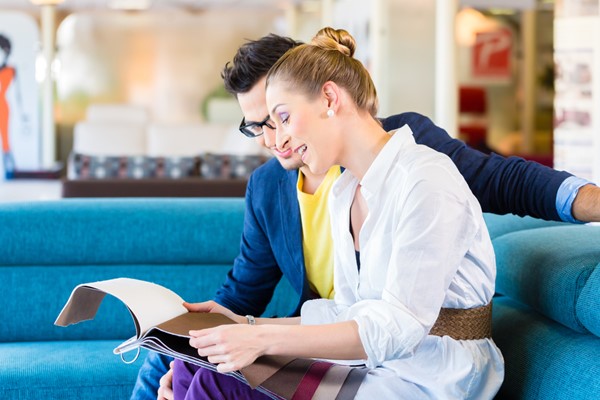 Your living room is an essential space in your home. It is where your friends and family spend more time having fun and enjoying entertainment. When you have guests, they probably spend the whole of their time with you in your living room. All these factors point out the necessity for having a pleasant living room with the required details to make it stand out.
Furniture is one crucial component of the living room because it aids the relaxation of those in it and adds to the beauty and luxury of the space. Whether you are confused about the right type of furniture for your living room or you want to get ideas on selecting plush furniture, this post is for you. Here are some of the best ways of finding the perfect furniture for your living room:
Measure the space: Before thinking of getting any furniture, you should measure your living room first to know how long and how wide it spans. You wouldn't want to have oversized sofas obstructing movement and making the sitting area seem very compact.
Draw a floor plan: After knowing the dimensions of the space, the next step is to create a scaled, accurate visual representation of what you want the living room to look like on paper. Creating a plan helps you place furniture and other accessories in the right places. When creating a floor plan, ensure you leave good space between furniture, so you don't have to squeeze to get between them.
Know your purpose: Determining the essential uses your living room will affect the positioning of the furniture and other accessories and which materials work best. If you are hanging out often with your family, opt for stain-resistant furniture, so the kids don't make a significant mess. Also, take note of the structure of your room. Inbuilt structures attract certain pieces of furniture. For example, a room with a great view of the city's skyline may require more modern/sparse furniture to keep the window unobstructed.
Make the floor plan a reality: In this step, mark out on the floor with chalk those spots you initially drew on paper. It will help in ensuring you stick to a specific size to better accommodate your living room. Also, check how wide your doorway is. It would be devastating to buy furniture and have it delivered only to discover that you can't move it into your home.
Go for quality pieces: The consequences of purchasing furniture made with inferior materials are pretty much abundant. When you need to get a furniture set, choose sturdy pieces with hardwood frames. They last longer and are the best value for your money.
Before investing in furniture to stage your home for a sale, talk to your realtor about other less expensive staging options.